PROMOTIONAL PRODUCTS
JT Enterprises can also provide
the finest quality

of printed merchandise, and at the

best prices

available.

The products that are available imprinted with your logo or message are endless. Choose from ceramic mugs, plastic mugs, magnetic calendars, book bags, balls, calendars, clocks, pens, pencils or just about anything you can think of.
Below are a couple links for your review. If you're interested in anything please inquire about pricing. If you can't find what you're looking for, just ask. Chances are we can get it for you.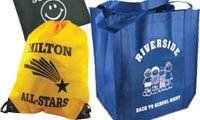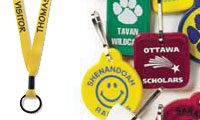 Inspiration
Click below to view a sampling of printed merchandise.
Resellers Edge
www.resellersline.com
Bike Bottles, Stadium Cups, Spirit Balls, Megaphones, Coffee Mugs, Glassware
Norwood
www.norwood.com
Awards, Bags, Clocks, Computer Accessories, First Aid Kit, Gifts, Housewares, Koozies-Drinkware, Stress Balls, Watches
JP Family Plastics
www.jayplastics.com
I.D. Holders, Photo Albums, Pocket Calenders, Portfolios
Gemini
www.geminiindustries.com
Key Tags
Atteff
www.atteff.com
Bags, Coolers, Gloves
Keystone
www.keystoneline.com
Flyers, Key Tags, License Plates, Mega Phones, Sport Bottles, Stadium Cups, Travel Mugs
Express-A-Button
www.expressabutton.com/
Buttons, erasers, Fans, Markers, Pencils, Pens, Ribbons, Rulers, Umbrellas
Advantage Line
www.advantageindustries.com
Binoculars, Flashlights, Frames, Knives, Office Products, Sport Balls, Wood Products
Moderne Glass Company
glassamerica.com
Glass Ware
Tradenet
www.tradenetonline.com
Book Marks, Memo Boards
Marathon Prestige
www.marathonmfg.com
Lanyards, Wristbands